DIGITAL ARTIST & TECH GEEK.
AT VOODOOHOP, CAROLINE MAKES VISUAL INSTALLATIONS AND SET DESIGN.

ANALOG GIF: AN IMMERSIVE LIGHT INSTALLATION THAT EVOKES DIGITAL FEELINGS WHILE INTERACTING WITH THE ANALOG WORLD. CREEPY AND FUN.
3D PRINT: TWICE AWARDED AT THE MAKER FAIRE BERLIN, CAROLINE IS A 3D PRINTING TEACHER AND EXPERIMENTALIST. SHE MAKES 3D PRINTED OBJECTS THAT MIX GLITCH AND GEOMETRICAL, MULTI-DIMENSIONAL ELEMENTS. USING BIOMATERIALS THAT ARE UV-REACTIVE OR GLOW IN THE DARK, SHE CREATES A PUZZLING TRIPPY ENVIRONMENT.

WORLD BANK OF GENITALIA: A WEBSITE THAT GATHERS DIFFERENT GENITALS IN A INFINITE MOSAIC. IN VOODOOHOP PARTIES, CAROLINE BRINGS A BOOTH AND COLLECTS NEW PICTURES TO FEED THE WEBSITE'S DATABASE. IN COLLABORATION WITH JOÃO KOWACS AND LU SÓ.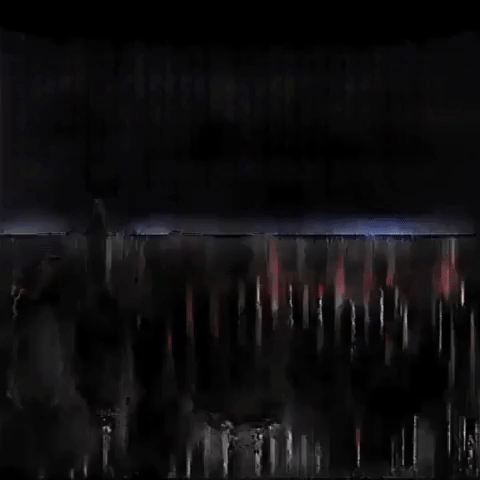 Recent activities and highlights:
Set design for Museum of the Future's Futurological Congress in collaboration with Florence Moles;
Visuals for the band Die Wilde Jagd, using artificial intelligence and neural networks, in collaboration with Thomas Haferlach;
3D printed, UV-reactive, cyborg prothesis for Kupalua performance;
Analog GIF installation featured in Wisp Festival, Nachtsicht Festival, Fieber Festival and Kobold Festival (2017-2018);
Participated in The Wrong New Digital Art bienalle with the project Clito;
Tour Dates
---------- PAST EVENTS ---------