Music
As one of the founders of the multidisciplinary art collective Voodoohop, Thomash became deeply involved with the art and music scene of São Paulo, Brazil and over the years, all over the world. South american elements mixed with contemporary electronica are the essence of his work creating the feeling of being in a comfortable psychedelic dream.
Guided by a hedonistic attitude that stimulates individual and joint freedom of expression, his sound is a clever and unpretentious mix that combines slow melodic techno, krautrock, synthesizer layers, psychedelia, dub and ritualistic tropical rhythms.
Born in Germany, he lived in Brazil for 10 years which allowed him to absorb the exotic multicultural latin roots and combine them with the precision and minimalism of german electronic music.
Curiously, he also has a degree in artificial intelligence, which allows Thomash to create a unique style full of oddly spaced percussion and detuned synthesizers working within their own logic, as if in a machine-learning universe.
Using his programming skills he developed tools that allow him to harmonically mix acoustic samples with live synthesizers and drum sequencers resulting in a unique hybrid between live and dj set that is always pulsing, changing and evolving.
Augments Ableton Live with an intuitive visualization of musical harmony as well as allowing a track's tempo dynamics to control the master tempo in real-time. This opens up a variety of new, creative possibilities for DJing, playing live sets and even producing.
---------- PAST EVENTS ---------
Recent activities and highlights:
Traverse - Spatialized Sound Design (2019)
What it's Like to be a Thing (2019)
By using Google's latest Generative Adversarial Network, images were generated for a temporary art installation which deals with the question of Computational Creativity.
Frontiere IA conference in Montreal (2018)
Conceived the live visuals for the band "Die Wilde Jagd" by creating a system that visualizes audio using Deep Neural Networks. Subsequently got invited to give a talk on applications of AI with art at the Frontiere IA conference in Montreal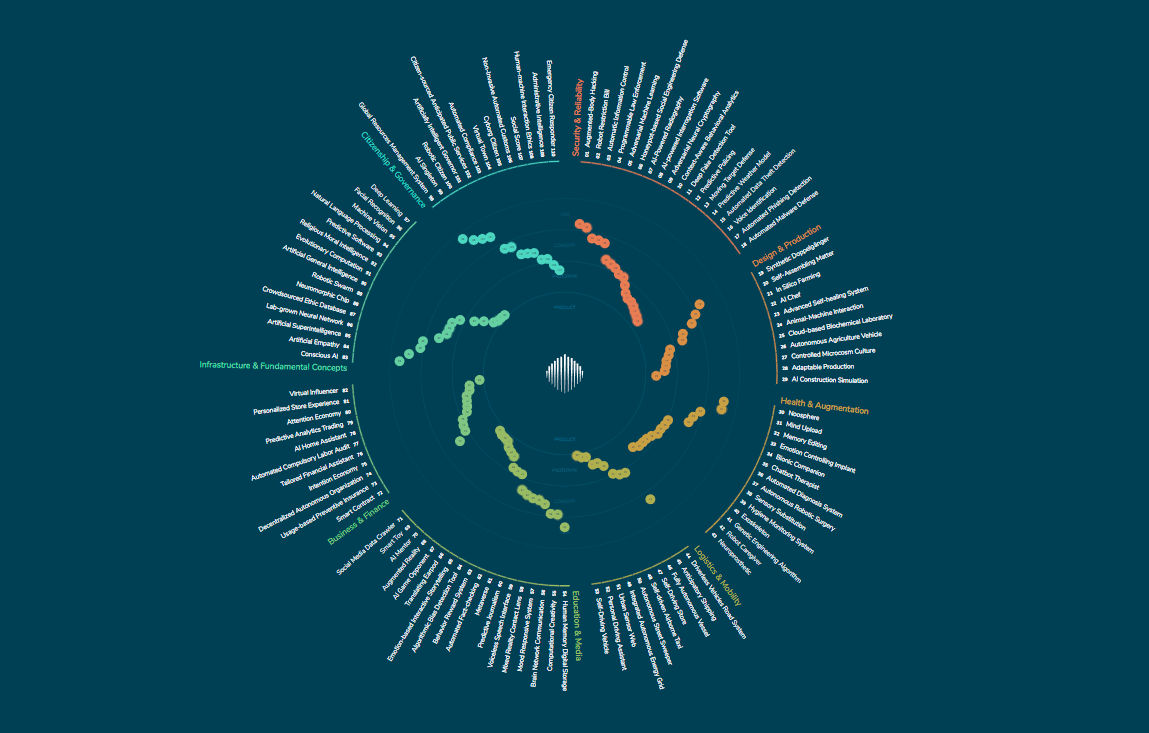 Foresight Researcher @ Envisioning (2018 - ongoing)
Machine Learning & Music @ Transmediale
Event Production (São Paulo 2010-2016)
Worked as a curator at the Virada Cultural, one of the world's biggest free street festivals. I was involved in the creation of a culture of free events in the center of São Paulo. Additionally curated and produced an annual free street party called "SP Na Rua" which showcases São Paulo's alternative art collectives.
n of using a structured pipeline of convolution neural network makes the model opaque to human interpretation. It may be suitable for basic classification and domain specific generative tasks, but not designed for reasoning. Instead if only we could directly learn richer multi-modal entity representation in Knowledge graphs and ontology as proposed in "Never Ending Learning" by Tom Mitchell .